The dilemma of China in Africa: the army or private militias?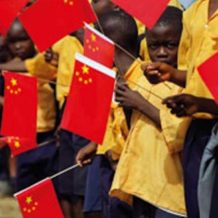 In recent decades, we have witnessed a gradual military withdrawal of France from the African continent, the closure of military bases depending on austerity measures, but also in line with the progressive loss of economic influence.
Indeed, why maintain troops in a country if it is to protect the Chinese companies working there?
As for the Chinese, they have to cope with an important security risk. Hostage-takings and political uncertainties illustrate this well.
This security vacuum will sooner or later justify a visible presence of the Chinese People's Army or Chinese private military contractors in a number of African countries, in order to protect Chinese nationals.